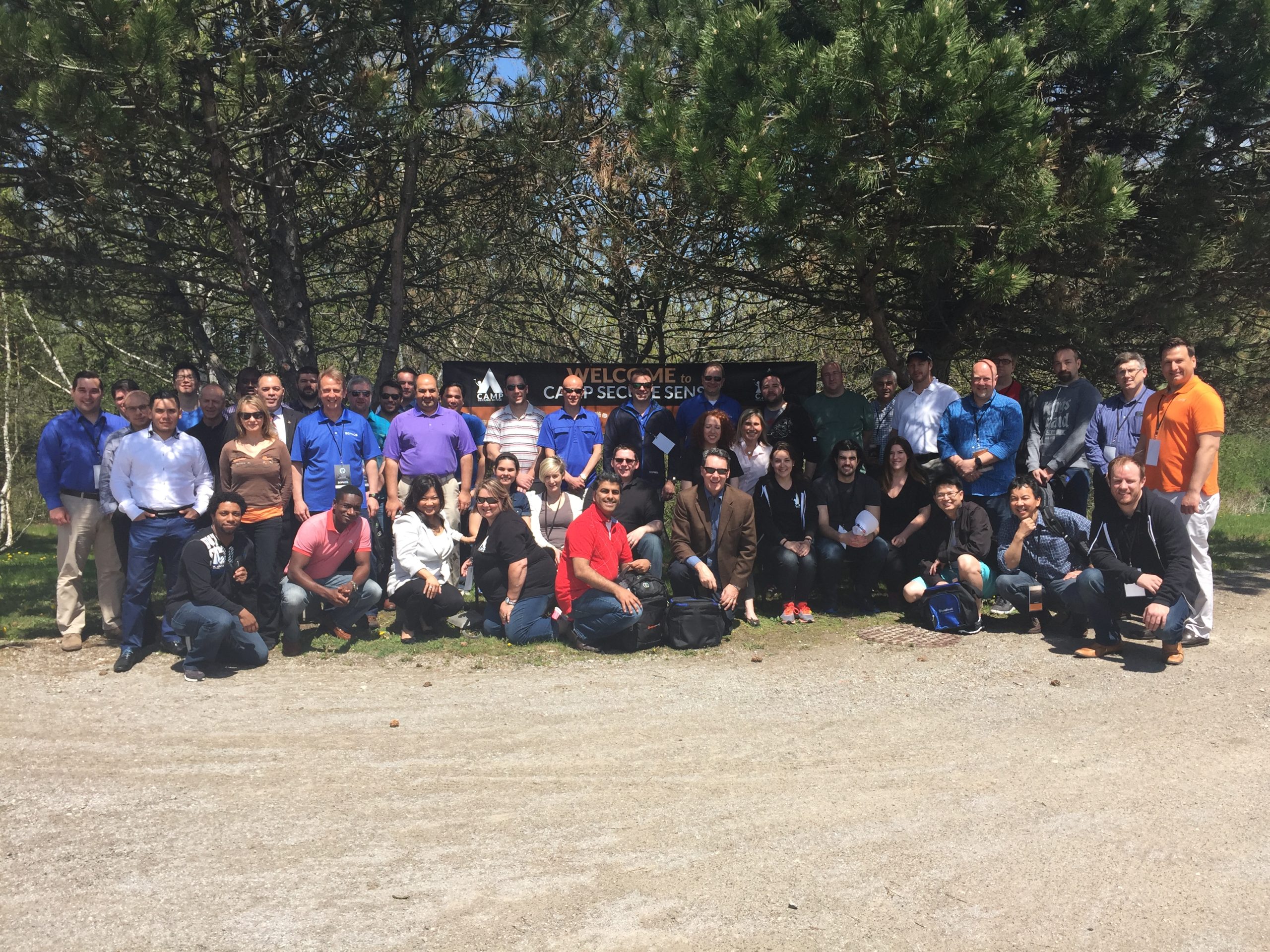 Camp Secure Sense 2016 – Recap
What a whirlwind week, Camp Secure Sense has come and gone and we could not have had a better group of individuals to have been there! First off, we would like to thank every single one of you, our amazing attendees, and our incredible vendors for making our second annual Camp Secure Sense a smashing success!
Day one commenced with a welcome speech delivered by our Director of Sales, Kerri Tomaino followed by a morning of educational presentations and demo labs. Taking a break at lunch, attendees and sponsors indulged in some delicious Caribbean food and tested their knowledge with security trivia. We wrapped up the informational side of the day with a tech expo, allowing everyone to network, and engage in conversations about the information learned throughout the day. A cocktail hour with an addition of our first ever Camp Tuck Shop, really helped to set the fun and collaborative culture our company is known for.
Dinner was fantastic. Comments on the high quality of food were being made all night. There was a blend of food being served. A mixture of salads at one end to charcuterie platters and a carving and DIY pasta station was enjoyed Thursday night! Stuart from Nutanix delivered a compelling keynote, to gather everyone together. The evening wrapped up with a professional scotch whisky tasting paired with cigars, and of course camping favourites – bonfires and s'mores.

Day two capped off our sponsor presentations and demo labs, including an MSSP presentation from our CEO, Managing Director Peter Humphries – who crushed it as per usual. During the final lunch, one of our top sponsors Fortinet flew in Amir Lakhani for the last keynote. Amir delivered both an educational, and hilarious presentation on security. If you're ever looking for a presenter, we recommend Amir! Finally, to wrap camp up, we offered two events for our attendees to participate in, golfing – always a corporate favourite, and the rest got their Darryl Dixon on with some archery!
There were a ton of excellent presentations and demo labs led by our industries leading experts. If you would like any information on a presentation that you missed or would like to hear again, please contact Mackenzie Parnham; mparnham@securesense.ca We also would like to keep making Camp better and better every year, your feedback is invaluable to helping us make that happen. Below is the link to our online survey, please take a few minutes to complete it. We appreciate your feedback!
https://www.surveymonkey.com/r/9N7HJC8
Once again, thank you for being a part of Camp Secure Sense. We can't wait to see you back next year!
Secure Sense Team