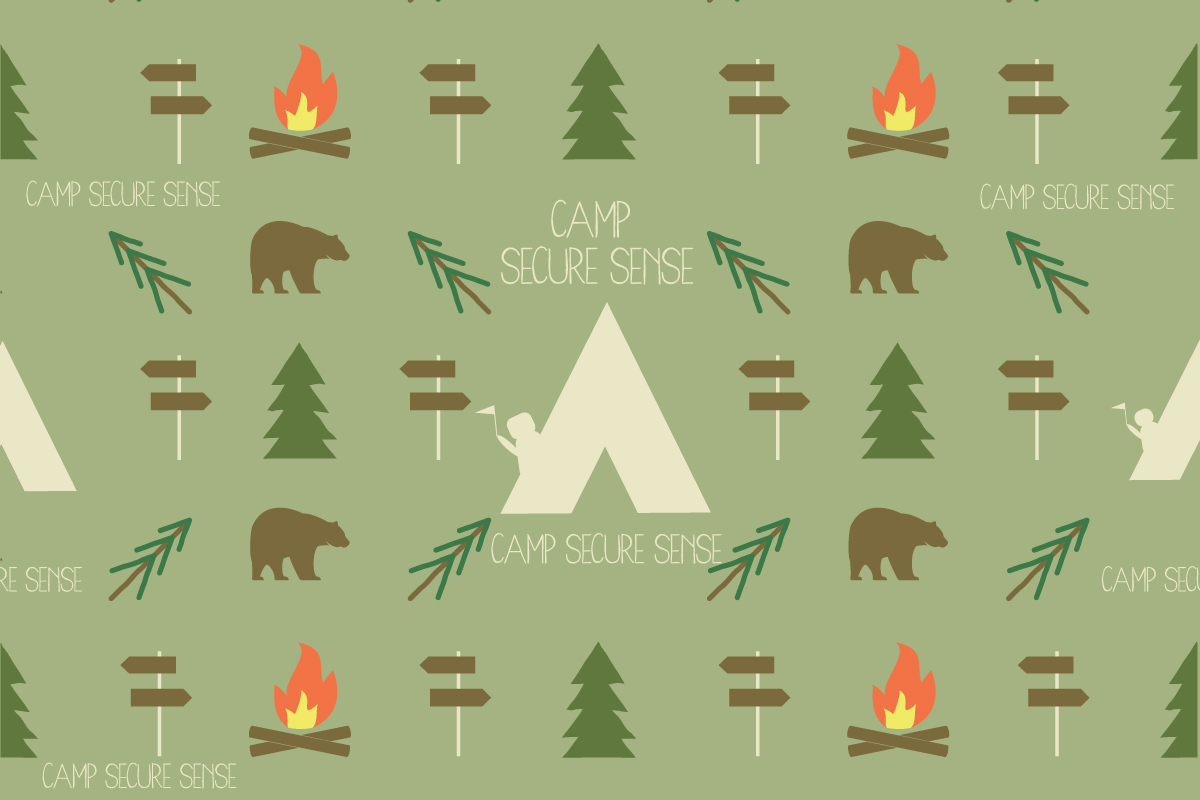 What is Camp Secure Sense?
At Secure Sense, we do things under our own banner.
And it's no exception when it comes to Camp. But what is Camp you ask? Well, Camp Secure Sense is our take on the traditional 'steak lunch,' without being, a traditional steak lunch.
Camp Secure Sense puts an emphasis on the power of people, education as a founding principle and of course having a good time. By combining these three elements and intertwining them with our brand and values, we have been able to host three very successful 'Camps'. And there's no sign of slowing down.
Frankly, Camp is the best opportunity for Canada's information security professionals to get together to educate themselves on today's best security practices, network with industry peers, discover new technologies and most importantly, find out how Secure Sense is shaping the future of the industry and how they can be a part of this revolution.
We're getting real with the insights that shape the future of Information Security.
Back for a fourth year, Camp Secure Sense is focused on removing the filters, fluff, and marketing stuff that go hand-in-hand with a security presentation. At Camp, industry buzzwords, current trends, and cutting-edge technologies are a must. While overdrawn and overused product pitches are left at the door.
You're only as strong as your weakest link.

At Camp Secure Sense there are no weak links. Camp showcases our best-of-breed technology partners in an environment that promotes education and fosters professional relationships.
Guests have the unique opportunity to engage face-to-face with our featured partners in lots of ways:
Exclusive Presentations
Think Tank Sessions
Tech Expo
Networking Social
Solution Speed Dating
Where there's smoke, there's fire.
And we're not only talking at the campfire pit. Each year we take the feedback from both our guests and sponsors to continue to improve the overall Camp experience. We've fashioned each activity in a way that leaves guests and sponsors better educated in the current IT landscape and inspired to improve their security posture.
Here's what two guests have said in the past:
"Camp is a good balance of professional time with leisure time to help foster natural networking and professional connections.", and

"…It was good to reestablish my knowledge about current security marketplace offerings."
We'll see you on Camp day.
Unless you're a human robot, and in that case, we kindly ask that you stay at home!
Head on over to our Camp registration page to learn more about this event and register your interest in attending.