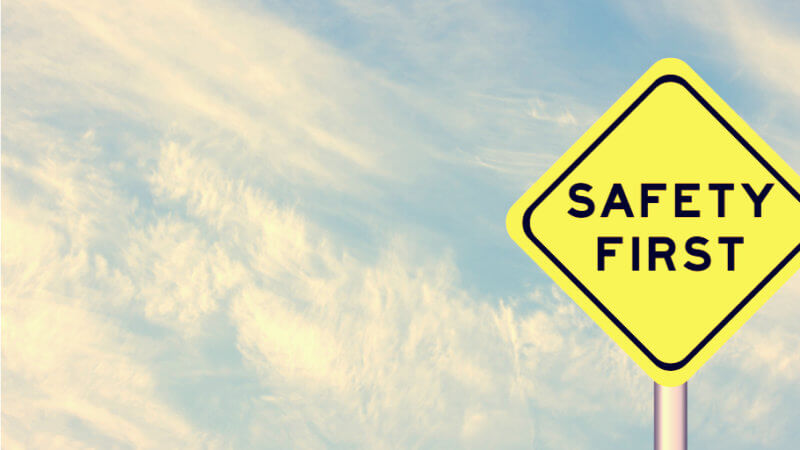 Why Cyber Security is the New Health and Safety
Many people view the Health and Safety at Work Act 1974 as unnecessary and burdensome, but its introduction has had a dramatic impact on reducing accidents in the workplace, particularly within industrial settings.
This blog was originally posted by our partner, Tripwire.
Today, it controls the safety of equipment used on process plants, the time professional drivers may spend behind the wheel, and even how long someone can stare at a computer screen for.
When you walk onto an oil and gas site, the success of this health and safety message really becomes clear. Safety is usually the first thing visitors are told about when entering a site, and anyone who comes through the door is given a health and safety induction before they gain access.
What's more, people in these environments are extremely clear about what they can and can't do in terms of safe behaviours. Employees are empowered by this knowledge and act as safety ambassadors within a site.
Cybersecurity is now a global issue, affecting companies of all sizes and every employee at all levels of a business. The time is now for enterprises to see this issue as an important consideration when it comes to health and safety.
In fact, in today's connected era – where the Internet of Things enables everything from smart fridges to connected pacemakers – it could be argued that security and safety now go hand-in-hand.
Businesses should pay the same care and attention to cybersecurity as they do to the Health and Safety Act if they are to prevent the serious damage that could be caused by a successful cyber-attack. When it comes to critical infrastructure, cyber risks aren't limited to damaging a company's reputation or losing customer data but could potentially jeopardise individual safety, too.
Why should you boost cybersecurity in the workplace?
Cybersecurity is increasingly important in the workplace simply because of the impact it can have on every aspect of business from the safe storage of information to the prevention of data breaches, which could impact revenue. Cyber attacks can, at their worst, put companies out of business or cause firms to be penalized by huge fines from data protection authorities (DPAs) – something that will become increasingly significant when the EU's General Data Protection Regulation (GDPR) takes full effect.
Fortunately, in many 'switched on' firms, cybersecurity has become more high profile – it's a boardroom agenda item. Firms are conducting regular security training awareness programs, with security teams empowered by boards to protect themselves from latest threats.
The danger if you don't is well-publicized. Statistics show that 38% of breaches are internal, with a 2015 study from the University of Alabama at Birmingham revealing that three out of four companies view employee negligence as the greatest breach threat. The study also found that around 75% of employees upload classified work files to personal cloud accounts.
These figures are at risk of going significantly higher as companies embrace the cloud and become more connected through the Internet of Things (IoT).
As examples of this connectivity – and the growing risk – the largest UK hospital was hit by a ransomware attack in January, while one month earlier a DDoS attack on automated buildings systems in Finland disabled heating controls.
Separately, two white hat security researchers from the United States managed to hack into the building management system of an office belonging to a tech giant in Sydney, Australia, while – in an incident illustrating the dangers of IoT security – St. Jude Medical's connected pacemaker was found vulnerable to attack. Cybersecurity and health and safety clearly go hand-in-hand.
Why should companies make cybersecurity as important as health and safety?
The introduction of health and safety regulation has steadily improved employee welfare over the years, from reducing stress and accidents to insurance claims.
Companies that prioritize cybersecurity will likely see even greater benefits, from better defence and fewer successful attacks to more funding from the board for technology solutions. Ultimately, a stronger defensive posture will help improve brand reputation (which is usually negatively impacted in the event of a data breach), safeguard revenues, and – in certain critical operations – save lives.
Furthermore, some would argue that companies simply have to embrace cybersecurity – cybercriminals are leveraging the latest technologies, cybercrime-as-a-service is commonplace, and the desire for businesses to use data for competitive advantages puts them at greater risk. Cybersecurity has to be a top priority from company boardrooms on down if digital businesses are to be truly protected.
Seamus Doyle, CIO at Northern Ireland Water, emphasized the importance of cybersecurity in relation to health and safety in an interview last year with Business Reporter.
"When I am talking with some of my senior colleagues, [cybersecurity] is not quite as serious as health and safety but it is the next step down," he said. "Companies have long since moved past sacrificing health and safety for productivity. It is not an acceptable way to do business and people are moving to the same mindset with cybersecurity."
---
Secure Sense is the security provider that cares. We are a team of experts with a passion for IT and protecting your organization is what motivates us daily. If you have questions or want to learn more about our services or just want to chat security please give us a shout.If you're looking to guest blog, please send an email here.You can also find us on Twitter, Facebook,  LinkedIn.
Don't forget to register for our 4th annual Camp Secure Sense here. Camp Secure Sense is geared towards helping Canadian IT Security professionals improve their security practices, and better protect their organization.
---
This post was written and published originally by our security partner, Tripwire here.