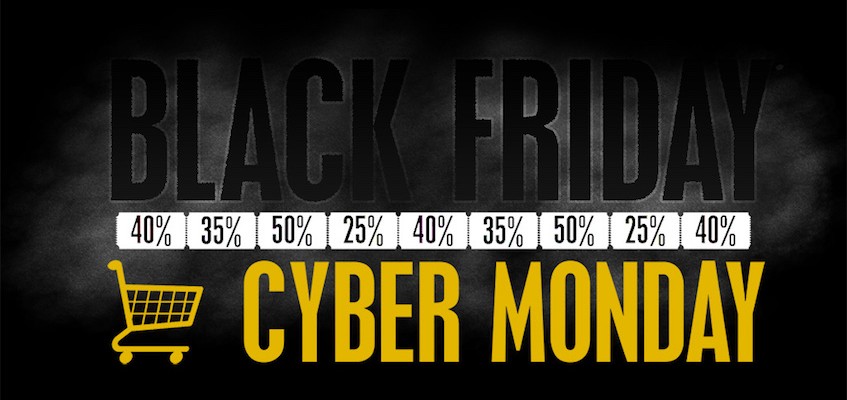 Cybersecurity Traveling Tips for the Holiday Season
Many of us take vacations during the holidays but sometimes we forget to be extra careful with our cybersecurity when getting that much needed R&R. Keep reading for some holiday security tips from our partner, Rapid7.
Most travelers generally focus on preparing themselves for vacation by following a slew of personal safety tips for traveling. But it's also a good idea to remember that cybersecurity doesn't stop being a threat just because you're enjoying time with friends and family. In fact, keeping your data and other assets safe while you travel may be even more important than your security at home as you spend time in parts unknown and perhaps let your guard down during your holiday revelry.
Here are a few cybersecurity tips to keep in mind while traveling:
Before you leave, secure your assets
It's always a good idea to ensure that your assets are safe for traveling before you even pull out of your driveway. This means updating software, especially on your mobile device, as outdated software is a very tempting entry point for hackers. Take some time to back up all your contacts, photos, videos, or other data you'd be sorry to lose, preferably on the cloud so that you can access it no matter what.
As always, you should use strong passwords and PINs. Before you leave on a holiday trip is a great time to reset your passwords and ensure that they meet guidelines to help prevent hacking. It's also a good idea to enable multi-factor authentication on sensitive programs and apps such as email, banking, or anything that uses your personal data, so that even if someone does get your password, they'll have a harder time breaking into your account.
Finally, make sure you've established a habit of locking your device when you're not using it, even if you're only stepping away for a few moments. It may seem like a pain to have to enter PINs or passwords repeatedly, but it doesn't take long for a device and all the information on it to be vulnerable to theft when it's unlocked.
Guard your connectivity while traveling
When you're going about your daily life, you may not think about how easy it is for someone to connect to your personal devices. However, when traveling, keep a close eye on what you're connecting to. Disable auto-connecting features on your Bluetooth or wireless, as well as remote connectivity, so that you have to give your device permission to connect.
Because most public and private institutions are committed to encryption when it comes to online properties, it's unlikely that your information could be stolen from one of these sites if you're using public WiFi or an unsecured network. However, because smartphone apps tend to be less scrutinized and less often the subject of encryption, they may be easier to break into. It's best to avoid doing sensitive activities that include your personal details or bank information on public wireless networks through apps.
Generally, your personal mobile network connection is more secure than a public network, but it's best to do shopping, banking, or confidential work in private. And, as always, ensure that any sites that ask for your personal or financial information are secured through an SSL certificate, as noted through the "https://" at the beginning of the URL.
Keep track of your physical assets, even when you're celebrating
Thieves tend to target travelers, especially over the holidays, as your cheer is up and your guard is down. It's best to ensure your devices are physically safe at all times, because you never know when someone may take advantage of your good mood. Even if you're staying with friends or family for the holidays, keeping your devices somewhere safe will put your mind at ease.
If you're staying in a hotel or resort, put the safe to use and secure your laptop, tablet, or mobile devices whenever you leave the room. Don't leave your cell phone or other devices out on a table when eating at a restaurant or a bar. Triple-check before you leave a car, taxi, bus, or airplane that you have your mobile device with you.
Try to keep track of your physical surroundings when you're out and about as well. It's easy to get lost in a map or wayfinding app when you're in the midst of a crowded holiday street, but your distraction will make you a target.
Beware of getting comfortable during the holidays
Just like you should physically secure your devices while traveling, you should keep up good cybersecurity hygiene throughout your trip. Scam offers and emails tend to spike during the holiday season, and we can fall prey to malware links that look like shipping notification or gift deals. Be diligent about checking your credit card and bank statements, as hackers are increasingly getting that information from retailers rather than our own wallets.
Cybersecurity is just as important during the holidays as it is any other time of the year, and travel can open you, your employees, or your family and friends up to more risk. Taking some time to ensure you're implementing security best practices will help keep the season merry and bright.
Had back to the blog to get more great tips like this:
Time to Warn Users About Black Friday & Cyber Monday Scams
8 Holiday Security Tips For Retailers
How To Protect Yourself From SMiShing Attacks
---
Secure Sense is the security provider that cares. We are a team of experts with a passion for IT and protecting your organization is what motivates us daily. If you have questions or want to learn more about how we can improve your organization's security, our services or just want to chat security please give us a shout. If you're looking to guest blog, please send an email here.