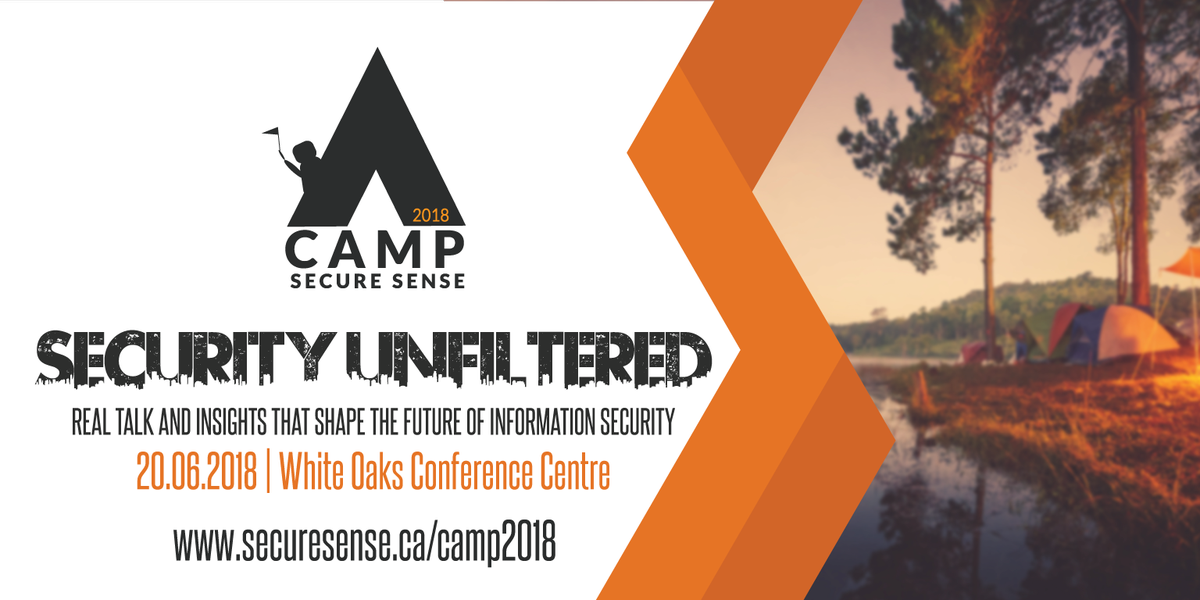 What Everyone Must Know About Camp Secure Sense
In a few days over 100 cybersecurity professionals from around Canada will be together for the 4th annual Camp Secure Sense.
Camp Secure Sense is our 2-day, 1-night security conference. Supported by our best-of-breed security partners, Camp offers guests' today's most relevant technologies, thought leadership seminars, and meaningful networking time. By attending camp, we hope our participants develop a fresh perspective on the future of cybersecurity while networking with other professionals. We do this by ensuring that sessions are not sales pitches; rather, they discuss thought leadership, the future of the industry and insights that cybersecurity professionals need to know about.
Yet, we also realize that professional connections are best made in an informal setting. With this in mind, we have a host of informal activities including, a trip to Gretzky's Winery & Distillery, a Camp Bash, and other things you'll have to find out by attending!
Find out more about Camp Secure Sense here.
Since its inception, Camp Secure Sense has grown exponentially. This stems from the quality of presentations that our sponsors provide. This year's conference will be generously sponsored by:
---
Secure Sense is the security provider that cares. We are a team of experts with a passion for IT and protecting your organization is what motivates us daily. If you have questions, want to learn more about our services or just want to chat security please give us a shout. If you're looking to guest blog, please send an email here.