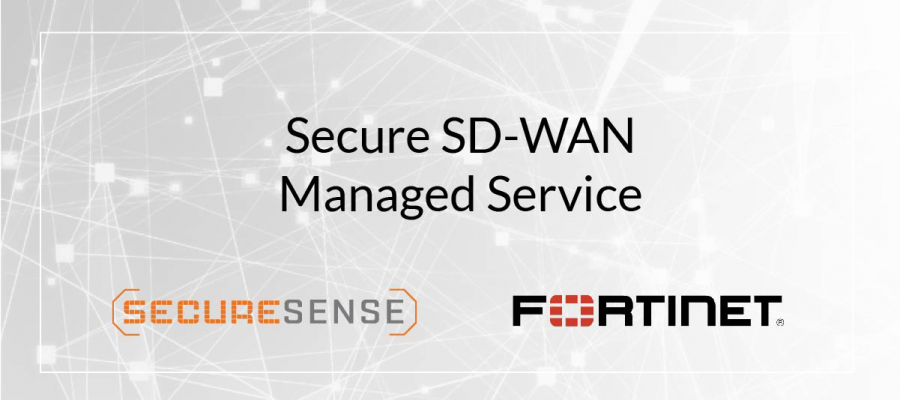 Introducing the new Secure SD-WAN Managed Service from Secure Sense
Secure Sense, a subsidiary of TELUS, has partnered with Fortinet to power our new Secure SD-WAN managed solution. The service offers comprehensive built in security, designed to easily integrate into your existing infrastructure, giving you the ability to eliminate security gaps in your network while gaining the benefits of improved connectivity experience and cost efficiencies of SD-WAN. Gain peace of mind knowing your environment is operating optimally and according to the latest security practices with the 24×7 support of our Fortinet certified team. This new service is now available across Canada to all Secure Sense and TELUS customers.
Improved connectivity and user experience
Our implementation process is designed for rapid roll-out for both cloud (SaaS and IaaS) and on-premise deployments. With a zero-touch approach we reduce the requirements for on-site technicians. Our service provides the ability to direct and  prioritize network traffic, reducing latency and providing a better user experience. Organizations are able to maximize flexibility in terms of network carriers across the enterprise and strategically reduce circuit costs. Secure Sense engineers will expertly design and tune your service, maximizing the value of your investment.
Integrated Security Benefits
The Secure SD-WAN service offers comprehensive security controls such as intrusion prevention, web filtering, application control, anti-malware, advanced threat protection and integrated sandboxing. These integrated tools provide the ability to deliver a highly-scalable network and proactive security threat prevention. Our team provides continuous 24×7 monitoring along with recommendations to improve your network and security configurations.
Lean on the experience of our team
The Secure Sense Operations and Professional services teams have years of experience in deploying and supporting Fortinet technology; our engineers are certified in Fortinet's Network Security Expert (NSE) Program. Working with Secure Sense simplifies your operations with our all-inclusive service model, provides maximum visibility to security activities, and ensures a white glove service via our dedicated Customer Success Team.
About Fortinet
Fortinet secures the largest enterprise, service provider, and government organizations around the world. Fortinet empowers our customers with complete visibility and control across the expanding attack surface and the power to take on ever-increasing performance requirements today and into the future. Only the Fortinet Security Fabric platform can address the most critical security challenges and protect data across the entire digital infrastructure, whether in networked, application, multi-cloud or edge environments. Fortinet ranks #1 in the most security appliances shipped worldwide and more than 500,000 customers trust Fortinet to protect their businesses.
About Secure Sense
Secure Sense, a subsidiary of TELUS, is a next-generation IT solution provider. Empowered by deep expertise, our technical and sales teams specialize in security, infrastructure, cloud solutions and product implementation. Offering a range of services including managed, professional and risk advisory services, training and value-added product reselling, we take pride in delivering finely-tuned custom solutions that optimize return on investment for our customers. Our unique best-of-breed approach and innovative practices have made us a trusted advisor to Canada's largest enterprises.
Secure Sense Contact:   
To get in touch with Secure Sense email sales@securesense.ca or call us at 1-866-999-7506.