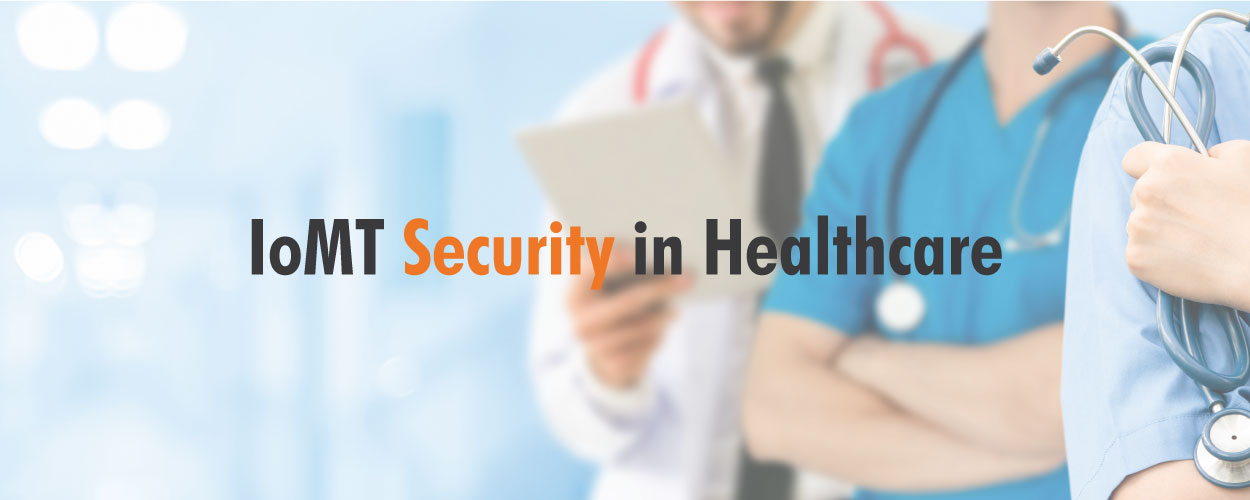 IoMT Security in Healthcare
Happy New Year and welcome back to the first work week of the year! As we move into 2021, we can look back into 2020 and see that it was a tough year for many industries as the pandemic brought on a new level of cybercrime that ultimately took advantage of those unprepared for a surge in attacks.
The healthcare industry was no exception and has been hit even harder over the past 10 months, not only because of the increasing number of Covid-19 patients, but also due to relentless cybersecurity attacks many healthcare providers have faced. As we move forward into the new year, the risk of cyberattacks is only increasing, and organizations will need to prepare to overcome these cyber criminals.
Has virtual care helped or hurt healthcare providers?
As mentioned in previous blogs, the pandemic has forced many organizations to move their employees to a remote workforce, causing cybersecurity threats to increase as many employees' networks were not properly protected in their homes. As a result of healthcare workers providing more virtual healthcare options at home, it was pertinent for healthcare providers to protect their remote staff. However, remote work wasn't the only risk for healthcare organizations as cyber criminals saw the opportunity to exploit hospitals and their networks during the chaos of the pandemic. Cyberattacks targeting healthcare organizations have increased by 45% since November as Covid-19 cases continue to rise, compared to an average of 22% in all other industries, making the healthcare industry the most targeted. Ransomware targeting hospitals has been named to be the primary type of attack during this timeframe, prompting a joint advisory from the Cybersecurity and Infrastructure Security Agency, the Federal Bureau of Investigation, and the Department of Health and Human Services to warn organizations in the healthcare and public health sectors of the increase in attacks, specifically ransomware.
So, what does this mean for these organizations?

The healthcare industry needs to protect their networks not only through their PC's, laptops, and mobile devices, but also through their medical device equipment. In a recent survey by Fortinet, protecting Internet of Medical Things (IoMT) devices tops the list of priorities at more than 60% of healthcare organizations. Connected IoMT devices are becoming a large part of a healthcare providers' digital transformation and the more unprotected IoMT devices get introduced in these environments, the less prepared the organization is to address the security risks that come with these devices.
Healthcare organizations need to maintain adequate security for their IoMT devices and maintain good cyber hygiene to combat this increasing threat. While firewalls are a standard security tool in many organizations, they are just not enough to protect the many connected devices that are present today in most healthcare settings. Healthcare organizations should assess their current security practices to ensure they aren't a victim of a cyber-attack in 2021.
Join industry peers and our CISO, Matthew Watkinson virtually as we discuss in detail how to protect IoMT securely.
Want to learn key strategies directly from our CISO and the CISO of Healthcare from Fortinet? Join us on February 4th at 11:00am EST for an exclusive presentation on IoMT Security in Healthcare – The Next Threat Vector.
Registration will be open until January 29th, register soon as space is limited! Click below to register.
---
Secure Sense is the security provider that cares. We are a team of experts with a passion for IT and protecting your organization is what motivates us daily. If you have questions or want to learn more about how we can improve your organization's security, our services or just want to chat security please give us a shout.