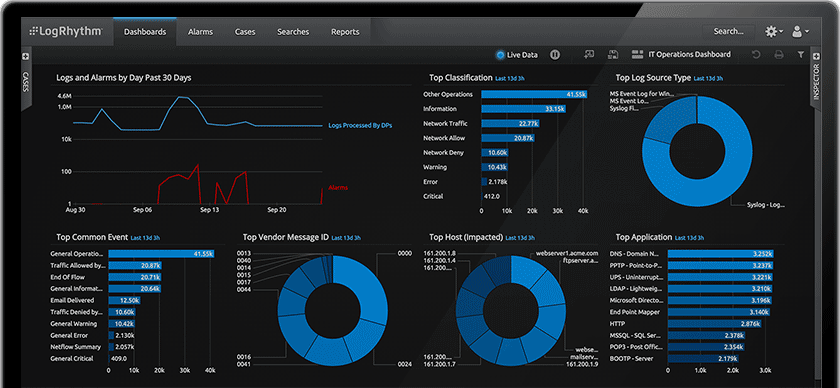 LogRhythm 7.2 Now Available For Download
LogRhythm's platform has been purpose-built to power the next-generation Security Operations Center (SOC), and with the release of 7.2, is now further optimized to help you deliver the industry's most efficient, effective end-to-end threat lifecycle management solution.
Scalability: Reduce total cost of ownership with vast improvements in data processing and indexing performance and administrative workflows.
Machine Data Intelligence: Enable new threat detection capabilities and providing forensic visibility into cloud infrastructure with our extended patent.
User and Entity Behavior Analytics: Accelerate the detection and investigation of user-borne risks, including insider threats, and privilege abuse.
Security Automation and Orchestration: Amplify our embedded capabilities with new automated responses and over 25 workflow enhancements, including one-click access to integrated threat intelligence services.
Join one of the following webinars to hear from LogRhythm's Product Management team on innovations for scalability, machine data intelligence, user and entity behavior analytics and security automation and orchestration that make up our latest release of the platform.
Mon, Dec 5, 2016 10:00 AM – 11:00 AM MST
Tue, Dec 13, 2016 9:00 AM – 10:00 AM MST
Tue, Dec 13, 2016 3:00 PM – 4:00 PM MST
Connect with Secure Sense to protect data, your network, and systems 24/7, 365 days a year. If you have questions or want to learn more, please contact Secure Sense by calling 866-999-7506.
You can find Secure Sense on Facebook,  LinkedIn and Twitter. Follow us for current company and industry news.