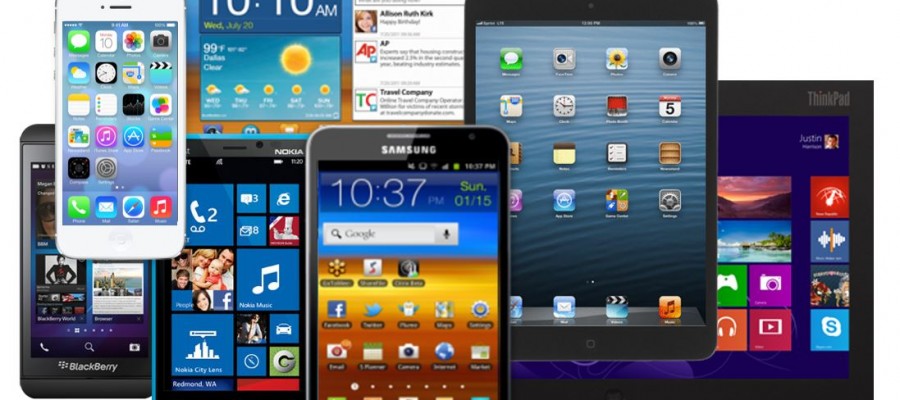 Mobile Devices Leave Organizations Exceptionally Exposed To Cybercrime
Ovum report identifies mobile as an open door for cybercriminals to attack business systems.
A new report, 'On the Radar', from leading research company Ovum shines a light on the extent of the mobile security problem affecting businesses of every size around the globe. It exposes the inadequate level of mobile device protection offered by most mainstream endpoint security providers who have failed to keep pace with market requirements and the subsequent threat this has created for businesses who are unwittingly exposed to cyber criminals. The report highlights how businesses must urgently prioritize securing user mobility outside the traditional perimeter and cites the Cyber adAPT platform as providing the missing security layer that the majority of enterprise mobility management (EMM) deployments lack.
This 'On the Radar' report expands on Ovum research from earlier this year, conducted with more than 4,500 respondents across 20 geographic markets. Respondents show that 47 percent of employees use their own smartphone to access corporate data, 25 percent use their own tablet, and 8 percent are now experimenting with wearables to keep up to date with work-related issues.
Analyst Andrew Kellett of Ovum states, "This report shows that we are waking up to a new work-life paradigm, and one that isn't well enough supported by yesterday's notions of security.  People expect to be highly connected, with unrestricted access to business systems and this is the new challenge for security platform vendors."
The research also shows that 62 percent of respondents are using two or more mobile devices for work daily and less than 30 percent of them have any device management or security functionality on those devices.
Kellett continues, "It is essential that businesses embrace security outside of the traditional perimeter, rather than treat it as an extension of a Windows-first endpoint protection strategy."
Ovum's 'On the Radar' report commends the Cyber adAPT platform, "This is the problem that Cyber adAPT is attempting to tackle. Its ongoing mission is to secure devices remote to the core network as robustly as a networked desktop PC or laptop device. The company recognizes that it is critical to do this by placing user mobility at the center of the solution."
Research Highlights:
 41 percent of respondents use three or more mobile devices for work daily, which highlights the scale of the problem and the threat-opportunity it presents. Further emphasizing the threat that mobile device usage represents.
Less than 30 percent of employees, who use personal devices for work, have had any kind of EMM or security software installed on their devices.
60 percent of employees use at least one of their own mobile devices to access corporate data; 47 percent use their own smartphone; 25 percent their own tablet.
8 percent are now experimenting with wearables, as wearable technology is said to help them keep up to date with work-related issues.
"Chief Information Security Officers (CISOs) have been treating mobile like any other endpoint, building up their perimeters with point solutions from desktop legacy providers," says Cyber adAPT chief technology officer, Scott Millis. "This often frustrates users with aggravating experiences and leaves the business open to very specialized mobile attacks.   Highly secure mobility is invisible at the point of use and because it is built to operate around their behavior, empowers them to conduct their business wherever they are."
Connect with Secure Sense to protect data, your network, and systems 24/7, 365 days a year. If you have questions or want to learn more, please contact Secure Sense by calling 866-999-7506.
You can find Secure Sense on Facebook,  LinkedIn and Twitter. Follow us for current company and industry news.