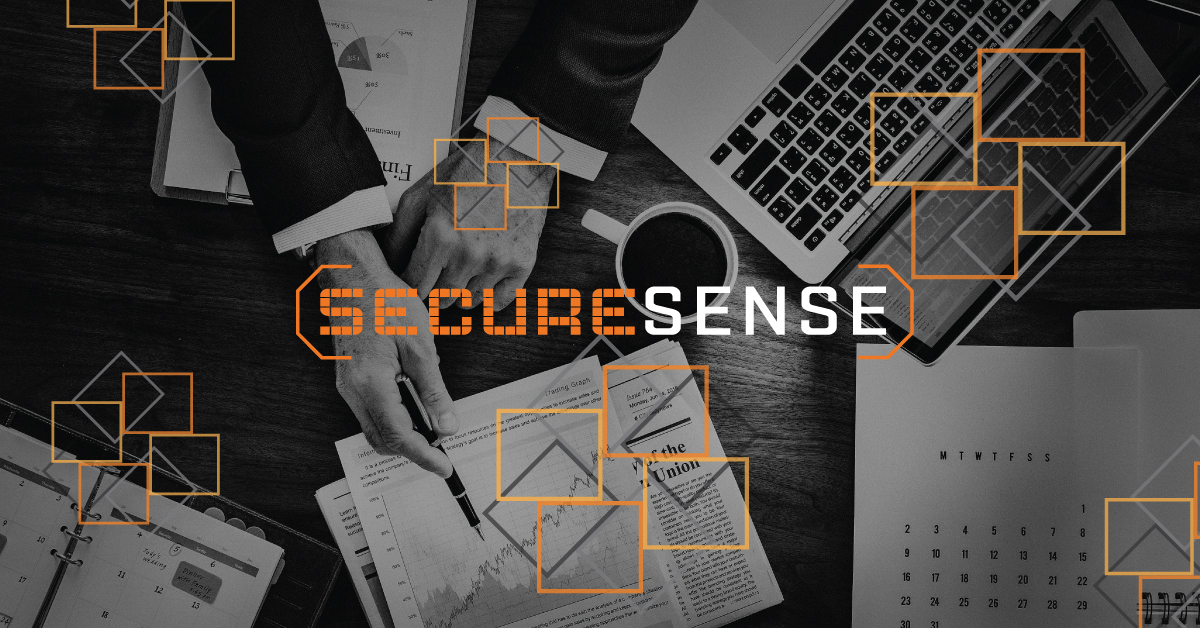 Why Should Organizations Use A Managed Service Provider?
Today, business owners have hundreds of things to worry about, coupled with the rise of cybercrime it becomes increasingly difficult to stay on top of everything.
Bad actors work around the clock to find exploits in our networks and damage our brand. This makes it extremely difficult to maintain a strong security posture. Furthermore, the level of difficulty is exponentially greater when cybersecurity is placed on the back burner within the budget. Wouldn't it be great if there was a cost-effective solution which allows you to focus on your core business while keeping your network safe 24×7? Fortunately, there is. Introducing Secure Sense Managed Services.
What are Managed Services?
Managed Services are a full or partial outsource of your security requirements. You will receive a customized solution that considers the nuances of your business. Our team actively works to learn about your industry, operations and security expectations to provide a custom solution that benefits your organization.
They are your key to a safe, protected future, leaving you to focus on the core processes of your organization. With many different services offered, there is likely one that suits your organization, and all will increase your return on capital.
Value of Managed Services
By investing in Secure Sense Managed Services, you are benefitting in four main areas: time, people/ expertise and financially.
Time
By nature, cybersecurity is extremely time-consuming. From set-up to maintenance and updates, a firm can be swamped with security-related issues. Then, training professionals to deal with your environment also takes a lot of money and time. This process is then further extended by the high turnover rate of 1-2 years for security professionals and the shortage of these professionals; evidently, an expensive and timely matter. However, by investing in us, you lose the monetary inefficiencies of hosting your own secure network and increase time by not having to worry about your security environment.
People/Expertise
A Secure Sense Managed Service provides access to our full team of experts that have many years of expertise in all fringes of cybersecurity. Our team's breadth of knowledge has been gained from years of working with and implementing the security tools that we manage. By partnering with us, organizations not only benefit from this expertise but also from the intelligence gained through our customer ecosystem. To summarize, this is the heart of the benefit you will receive – threat intelligence and industry best practices shared across our customer base, all to ensure the safety of your organization.
Financially
Financially speaking, Managed Services are the best option for your firm as it allows you to pay for what you need then upgrade as your firm grows. Organizations can choose the level of involvement Secure Sense will have in their day-to-day operations. Further, by off-loading the management of your security systems to the Secure Sense SOC team, you can significantly reduce the need for and the cost of acquiring, training, and retaining relevant skills and resources in-house offering a more predictable monthly cost.  As a security services firm our main goal is to maximize your return on security investments, and to achieve this we provide client-centric support where our team actively looks to improve your security posture while optimizing IT operations.
To secure your organization today, make sure to get in touch with our security professionals to see what benefits we can provide your organization.
---
Secure Sense is the security provider that cares. We are a team of experts with a passion for IT and protecting your organization is what motivates us daily. If you have questions or want to learn more about how we can improve your organization's security, our services or just want to chat security please give us a shout. If you're looking to guest blog, please send an email here.