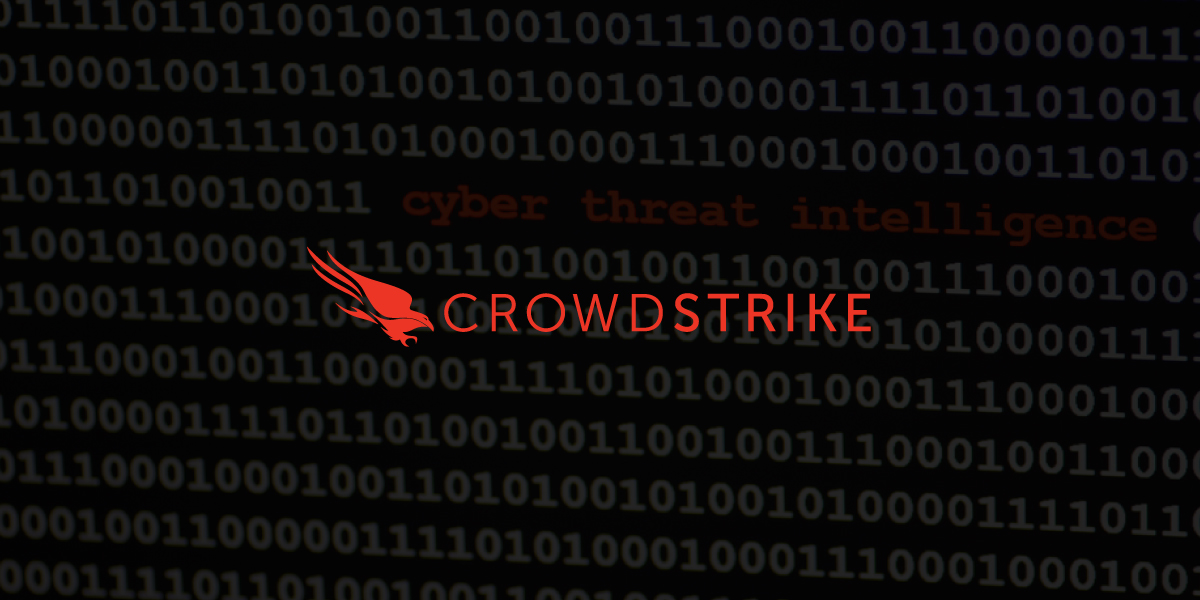 SC Magazine Names CrowdStrike Falcon X Best Threat Intelligence Technology at RSA
CrowdStrike's incredible success at this year's RSA event included winning the SC Magazine 2019 Trust Award for Best Threat Intelligence Technology for Falcon X™, our automated threat intelligence solution and part of the comprehensive CrowdStrike® Falcon® platform.
In giving Falcon X technology this recognition, SC Magazine cited a January 2018 Gartner Magic Quadrant report that predicted by 2021, endpoint protection platforms "will provide automated, orchestrated incident investigation and breach response." We believe Falcon X fulfills this prediction by being the first platform to seamlessly integrate threat intelligence with endpoint protection — automating incident investigations and accelerating organizations' abilities to respond to a breach.
Actionable Intelligence That Speeds Response
Falcon X automatically investigates all incidents in a customer's environment – analyzing threats in minutes rather than hours, while the global CrowdStrike Intelligence team of elite threat analysts and security researchers provides contextual information on the specific adversaries targeting your organization. This combination of technology and seasoned threat expertise provides actionable intelligence that enables security teams to not only respond faster and with more precision — it makes predictive security a reality.
SOC Team Functionality — Regardless of Resources
This award also recognized how Falcon X supports security operations center (SOC) teams and offers an extension of SOC team capabilities to any size organization, regardless of the level of IT and security resources available to that organization.
SC Magazine writes that Falcon X "elevates the capabilities of all security analysts and unlocks critical security functionalities for those organizations lacking a SOC operation. Benefits include more efficient incident response, improved attack prevention, increased productivity, reduced capital outlays and operating expenses, regulatory compliance, and an almost immediate time-to-value due to minimal maintenance through CrowdStrike's single-agent approach." Learn more about Falcon X by reading our white paper.
Whether it was the packed audience at CrowdStrike's RSA keynote address, the standing-room-only sessions, or the unprecedented number of visitors to both CrowdStrike booths, this year's RSA event was especially rewarding for the CrowdStrike team. Below are some additional highlights from RSA 2019.
CrowdStrike Falcon for Mobile
Crowdstrike introduced the latest addition to the Falcon platform — Falcon for Mobile™ — the first endpoint detection and response (EDR) solution for mobile devices. And were thrilled when Falcon for Mobile was honored during the event by being named one of CRN Magazine's "Hot New Products" at RSA. It is the only comprehensive tool that enables proactive threat identification and response, and incident investigation, on Android and iOS mobile devices. This new solution, which will be generally available in May, is based on CrowdStrike's tried, tested, and proven EDR technology for enterprise endpoints.
They also introduced a new incident response tool for Macs that automates forensic collection. As in past years, they presented adversary "awards" — this year's were christened "The Cuffies," symbolizing the handcuffs that these criminal groups truly deserve for their efforts. These "awards" recognized the nefarious adversaries that were the most notable in 2018. Two of this year's winning Adversaries were: WICKED PANDA for Worst Mac Actor and COZY BEAR for Fastest Actor. The duo also presented CrowdStrike's first Lifetime Achievement Award, honoring the legendary U.S. Air Force fighter pilot and military strategist John Richard Boyd, creator of the OODA Loop concept that revolutionized air combat and later formed a foundation for more proactive and effective cyber threat response and mitigation.
---
CrowdStrike provides endpoint security, threat intelligence, and incident response services to customers in more than 170 countries. To learn more about CrowdStrike and their solution, please contact Secure Sense here.
CrowdStrike is a valued sponsor of Camp Secure Sense 2019. Over the past five years, Camp Secure Sense has been the central hub for our community to get together and talk security. We take real world security problems, and provide the answers you're looking for in a fun, educational focused environment.

Interested in attending? We're raffling a CIO Suite to those that register before March 15th here.
Secure Sense is the security provider that cares. We are a team of experts with a passion for IT and protecting your organization is what motivates us daily. If you have questions, want to learn more about our services or just want to chat security please give us a shout. If you're looking to guest blog, please send an email here.