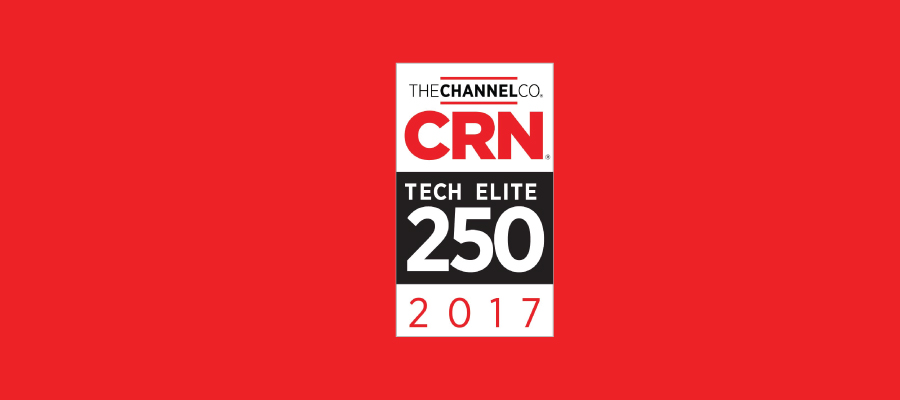 Secure Sense Named One of 2017 Tech Elite Solution Providers by CRN®
Secure Sense Named One of 2017 Tech Elite Solution Providers by CRN®
Tech Elite 250 list recognizes IT solution providers with deep technical expertise and premier certifications.
Burlington, On March 27, 2017 – Secure Sense announced today that CRN®, a brand of The Channel Company, has named Secure Sense to its 2017 Tech Elite 250 list. This annual list honours an exclusive group of North American IT solution providers that have earned the highest number of advanced technical certifications from leading technology vendors, scaled to their company size. 
To compile the annual list, The Channel Company's research group and CRN editors work together to identify the most customer-beneficial technical certifications in the North American IT channel. Solution providers that have obtained these elite designations—which enable them to deliver premium products, services and customer support—are then selected from a pool of online applicants
"Being recognized on the Tech Elite 250 gives credibility to our ongoing efforts to build and maintain the strongest team in the IT industry," says Peter William Humphries, CEO, Managing Director of Secure Sense. "Our objective is to provide the highest level of service to both our partners and customers, fueling the overall success of all. As the industry continues to grow complex, we take pride in offering the expertise that allows our customers to stay ahead of their IT environments and on top of the latest industry trends."
"This exclusive, ambitious group of solution providers boasts some of the most advanced IT certifications available from top technology suppliers," said Robert Faletra, CEO, The Channel Company. "They have adapted impressively to major changes in the IT channel, especially the shift to a more services-driven market, by expanding their skill sets and sharpening both their technical and customer service expertise. Congratulations to our 2017 list, whose robust investment in their organisations have earned them yet another elite designation—the CRN Tech Elite 250."
Coverage of the Tech Elite 250 will be featured in the April issue of CRN, and online at www.crn.com/techelite250.
Follow Secure Sense: Twitter, LinkedIn, Facebook 
Please Tweet This:
@TheChannelCo names @securesense to @CRN 2017 Tech Elite 250 list #CRNTechElite250 www.crn.com/techelite250
 About Secure Sense
Secure Sense is an IT solution provider specializing in network and security services and product implementation. Not only are we a Value Added Reseller (VAR), we offer managed services and a range of professional services, allowing us to deliver optimal custom solutions for our customers. We've drawn on our skills and in-depth knowledge to drive and establish a philosophy wherein clients are always provided with the value and return on investment they should expect from IT security expenditures.
Secure Sense has been consistently recognized as an industry leader. The company has been mentioned on various industry publications like PROFIT 500 Fastest Growing Security Company, and most recently, CRN's Next-Gen 250 List and CRN's MSP500 list.
Secure Sense is headquartered in Burlington Ontario, with operations across Canada.
About The Channel Company
The Channel Company enables breakthrough IT channel performance with our dominant media, engaging events, expert consulting and education, and innovative marketing services and platforms. As the channel catalyst, we connect and empower technology suppliers, solution providers and end users. Backed by more than 30 years of unequaled channel experience, we draw from our deep knowledge to envision innovative new solutions for ever-evolving challenges in the technology marketplace. www.thechannelco.com
Copyright ©2017. The Channel Company, LLC. CRN is a registered trademark of The Channel Company, LLC. All rights reserved.
---
FOR ADDITIONAL INFORMATION PLEASE CONTACT:
Mackenzie Parnham
Marketing Coordinator
Secure Sense
866 999 7506
mparnham@securesense.ca