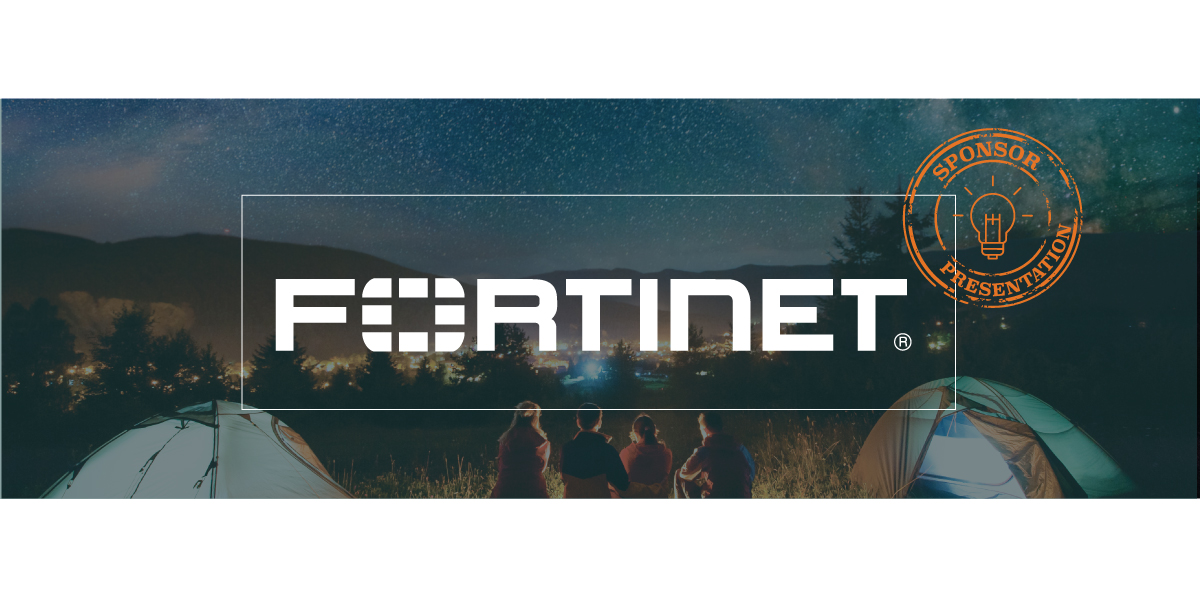 How a Security Fabric Helps You Make the Most of Your Secure Sense Services
As your managed services provider, we employ the best practices and best-of-breed technology—both at its security operations center (SOC) and on your premises—to help ensure the safety of your data and reduce risk.
As a managed services client, you expect to offload the complexities and time burdens of security management. Still, you'll want to retain a firm grasp of your organization's overall security posture, so it's important to understand your on-premises tools.
Making sense of multiple point products—firewalls, web security, intrusion prevention systems (IPS), etc.—can be very time-consuming and confusing. The Security Fabric approach from Fortinet makes this easier by providing a central security console that maps out your entire security infrastructure, helping you understand what each function contributes to your security posture. Moreover, the central management system serves as a focal point for discussing your security posture with your Secure Sense team. And it helps you demonstrate to your internal stakeholders that you are providing complete network security coverage, from the data center out to the cloud, including mobile and Internet-of-Things (IoT) devices.
Fortifying the Fabric
Fortinet has been refining the Fortinet Security Fabric for several years now, but this year has seen a leap in enhancements across the board, which give your Secure Sense team a more sophisticated and efficient toolkit for tailoring security services to your changing needs. Here are a few of the highlights:
Automation. One of the three pillars of the Security Fabric, automation is the key to staying a step ahead of accelerating cyber threats. The idea is to coordinate different solutions' automated responses and remediation to threats detected anywhere across your network, so you can minimize their impact and prevent them from recurring. The latest Fortinet Security Fabric enhancements provide wizards to quickly create or modify automated workflows to quarantine compromised users or hosts, notify admins, and make API calls based on a variety of triggers.
Security Audits. Although the map on the Security Fabric's central management console can show you the status of your network, you need to be able to assess whether your current state of affairs is adequate or in need of improvement. As part of its auditing capability, the Security Fabric now features benchmarking against companies of similar size and industry; the latest best practices in password security, login attempt thresholds, and multifactor authentication; and a continually updated database from FortiGuard Labs. The Fortinet Security Fabric not only points out your vulnerabilities but also specifies how to remediate them and makes it easy to do so. After you address the vulnerabilities, you can run the audit again to show the improved security ranking. Reports can be output for internal stakeholders or to support compliance audit responses.
Multi-cloud support. Cloud technology is all about scale and agility, and using multiple clouds multiplies this advantage. Security must scale and flex with your cloud deployments and allow you to manage your on-premises network and multiple clouds as a unit, rather than in silos. The Fortinet Security Fabric offers the broadest range of cloud-based security tools on Amazon Web Services, Azure Cloud, Google Cloud, and Oracle Cloud. The latest updates include a variety of connectors for private, public, and software-as-a-Service (SaaS) clouds, which enhance the visibility of your security posture across all cloud networks.
As a global network security leader, Fortinet is committed to strengthening cybersecurity in Canadian business and government. Shared Services Canada, a government IT supplier, recently decided to deploy the Fortinet Security Fabric, including Fortinet FortiGate next-generation enterprise firewalls and FortiManager, which will simplify security management and control across more than 100 government departments and agencies. Fortinet's new threat intelligence and research and development campus in Burnaby, British Columbia, is expected to contribute 1,000 new technology jobs in the Vancouver metro area. And our local team of engineering, field sales, and technology specialists will continue to ensure that managed services providers, such as Secure Sense, have the support they need to provide you with the most effective and cost-efficient network security solutions.
---
This blog was brought to you by our partner, Fortinet. The Fortinet Security Fabric delivers broad protection and visibility to every network segment, device, and appliance, whether virtual, in the cloud, or on-premises. Automatically synchronize your security resources to enforce policies, coordinate automated responses to threats detected anywhere in your network, and easily manage all of your different security solutions and products through a single console.  They are a sponsor of our annual Camp Secure Sense 2018 and will be presenting on Day 1 at 2:00 pm and 2:40 pm.
Head on over to the registration page to discover other thought leadership presentations exclusive to Camp Secure Sense here.
With only 28 days left, and a few spots open for InfoSec leaders, we encourage you to register ASAP.