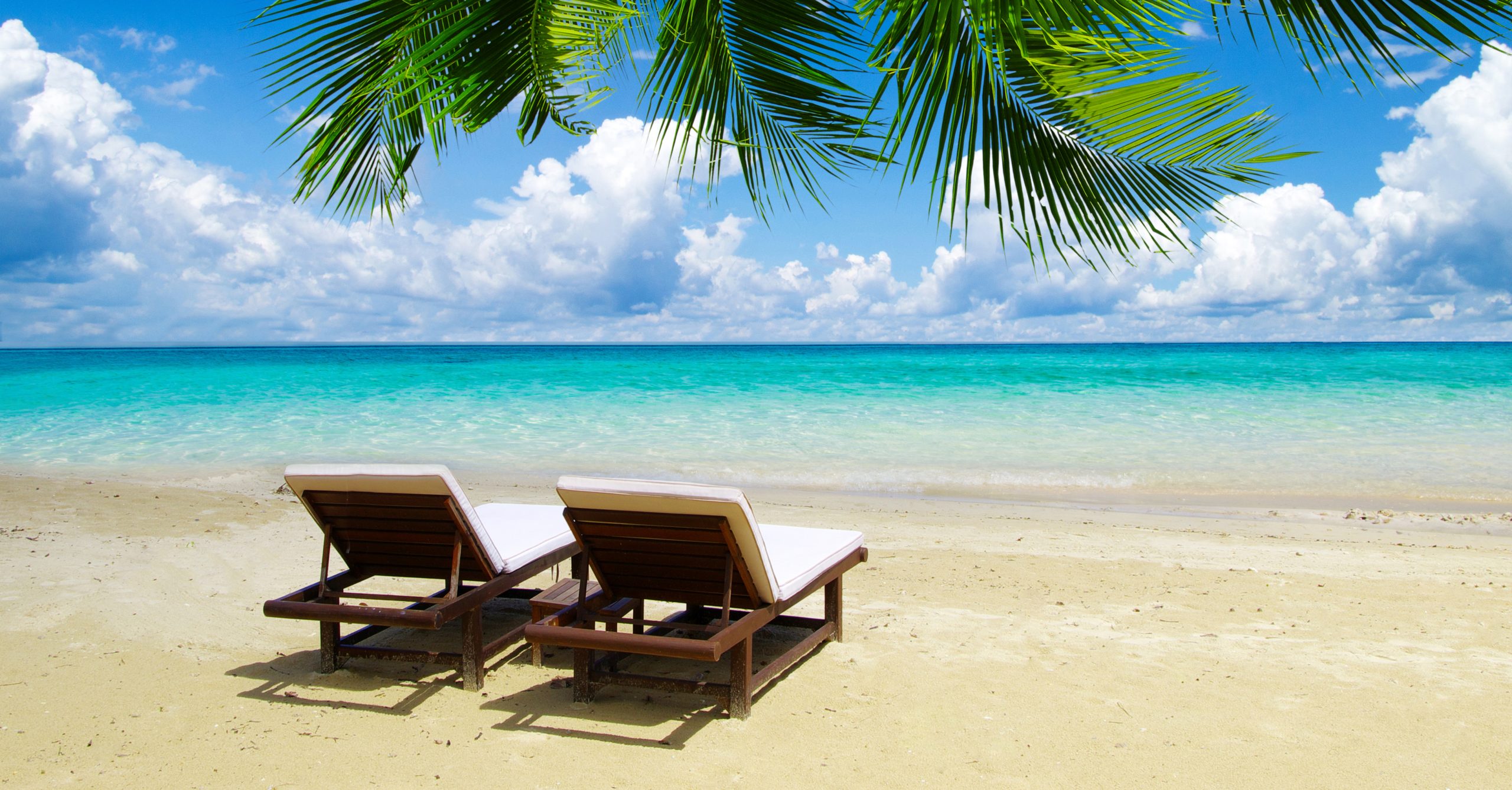 Security Tips To Keep Your Summer Vacation Fun
Summer is finally here and many of us are taking advantage of the nice weather to take some time off! Before you head out on your much needed summer vacation, don't let your guard down when it comes to your security. Here are some tips on how to keep your vacation fun and avoid potential disaster.
1. Turn On Security Features
Misplacing or having your devices stolen can put a damper on any vacation, says Kelvin Coleman, executive director of the National Cyber Security Alliance (NCSA). To prepare for your trip, set up the "find my phone" feature on your device. This will let you find, remotely wipe data, and disable the device if it gets into the wrong hands. As a follow-up, make sure all devices are password-protected. Use a passcode or security feature, such as a finger swipe or facial recognition, to lock your phone or mobile device.
2. Use Public Wi-Fi Sparingly
While using public Wi-Fi at a hotel or airport is very convenient, these networks are often not secure, NCSA's Coleman says. This means anyone using the same Wi-Fi network could potentially see what you are doing on your laptop or smartphone while you are connected. Looking up a restaurant is fine, but Coleman advises limiting what you do on public Wi-Fi while you are away. Avoid logging into accounts that have sensitive information, such as bank accounts and email.
Ramon Peypoch, senior vice president of products at Vera, advises paying for a VPN service for your devices. Otherwise, use the mobile hotspot feature on your smartphone, which is much more secure that public Wi-Fi. If possible, refrain from using the Wi-Fi on the airplane, Peypoch says.
"Read a book or the airline magazine. Try to relax," he says. "Unless it's a real emergency, if you are going on vacation you don't really have to use Wi-Fi on the plane. It's not a persistent connection, so a VPN wouldn't work properly. It's just not necessary."
3. Update Your Systems and Software
Before you hit the road, make sure all security and critical software is up-to-date on your connected devices, and keep them updated for the time you are away, NCSA's Coleman says. It's also important to set the privacy and security settings on all Web services and devices. It's fine to limit how and with whom you will share information — especially when you are away. If it's really important, the person will get in touch with you. Typically, most messages can wait until you return.
4. Use Multifactor Authentication
This makes sense at all times, but especially when you are away, Vera's Peypoch says. Most online apps offer a multifactor authentication option these days, so set them up for all of your main accounts, such as Office 365, Google, and Facebook. More and more people also are using inexpensive hardware security options, such as the YubiKey. When teamed with a password manager, they are very effective in helping you manage your digital footprint. By locking down critical apps, should your device goes missing while you are away, no one will be able to access your data — and you can use the YubiKey to securely access your apps on someone else's machine.
5. Don't Send Work Email to Private Email Accounts
Even if you don't work in a regulated industry, there's no reason to forward work email to a private email account while you are away, Vera's Peypoch says. Cybercriminals go where the volume of people are, he says, and they like to attack private email accounts. While Gmail and Office 365 offer fairly good security levels, it's simply not the enterprise-class security that corporate email offers.
6. Be Careful How You Use USB Sticks
If you have to work on vacation, and many of us do these days, USB sticks are a convenient way to take files with you. However, Vera's Peypoch says, use them only on your own personal or work-trusted devices, and not on a hotel computer or a public computer, like at a library or a kiosk. In addition, only use a USB for which you can validate its integrity. For example, don't use one from marketing materials or passed around the office. Make sure it comes from a reputable source (if it comes from outside the corporate IT department) and that you're the only one who has used it.
For more security tips, check out these blogs:
3 Tips to Secure Data and Protect Your Customers and Employees
5 Tips To Beat Seasonal Cybercriminals
10 Cyber Security Tips From The Experts
---
Secure Sense is the security provider that cares. We are a team of experts with a passion for IT and protecting your organization is what motivates us daily. If you have questions or want to learn more about how we can improve your organization's security, our services or just want to chat security please give us a shout. If you're looking to guest blog, please send an email here.