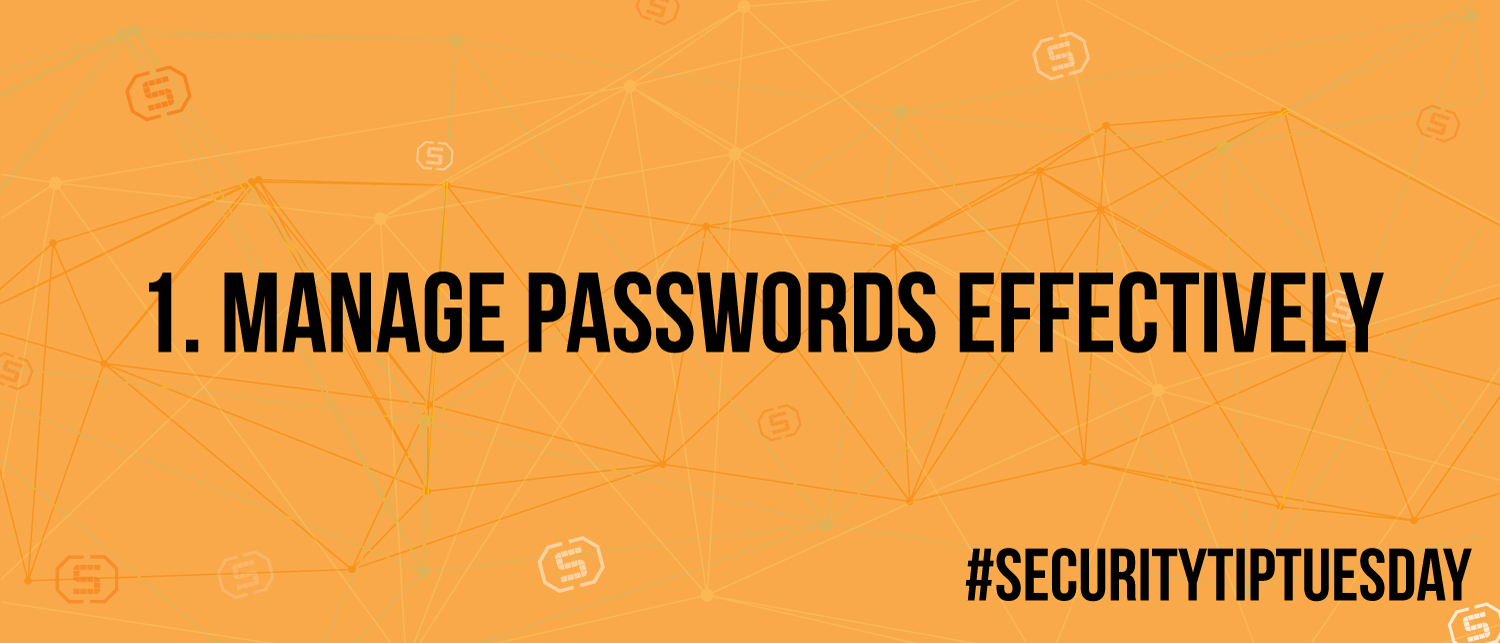 #SecurityTipTuesday : Managing Your Passwords Effectively!
Here at Secure Sense, we want the best for you. (But I'm sure you already knew that). That being said, we've implemented an epic Security Tip Tuesday series where industry Wizards will be providing you, the people, with the BEST Cyber Security tips and tricks to keep you, your data and the organization you represent safe.
Without further delay, we present the first #SecurityTipTuesday. While it may seem #basic, it's a tip that unfortunately a lot of people mismanage.
1. Manage Your Passwords Effectively.
We often choose weak passwords because we can easily remember them and, once set, we tend not to change them because to do so is oh so inconvenient. And to take it a step further, the problematic reality is that we typically will use the same memorable password across multiple accounts or devices. This is just fine and dandy news for cybercriminals.
It's in your best interest to always choose strong passwords that are long and use a variety of upper and lower-case alpha-numeric and special characters. And we beg you, please use different passwords across accounts and devices. Do you know what happens when you don't do this? The hacker, that has gained access to one of your accounts, now has access to all other sensitive assets being password protected by that same COMPROMISED PASSWORD! YIKES!
What a great segway into….changing your passwords often! The easiest way to both generate secure passwords and to save them so you don't have to recall them from memory is to use a password manager. Luckily there are ample of resources to help you do so!
And just like that today's #SecurityTipTuesday has come to an end. If you have any questions about password management or security in general, please don't hesitate to reach out!
Connect with Secure Sense to protect data, your network, and systems 24/7, 365 days a year. If you have questions or want to learn more, please contact Secure Sense by calling 866-999-7506.
You can find Secure Sense on Facebook,  LinkedIn and Twitter. Follow us for current company and industry news.
---
More Password Security and Tip Resources: