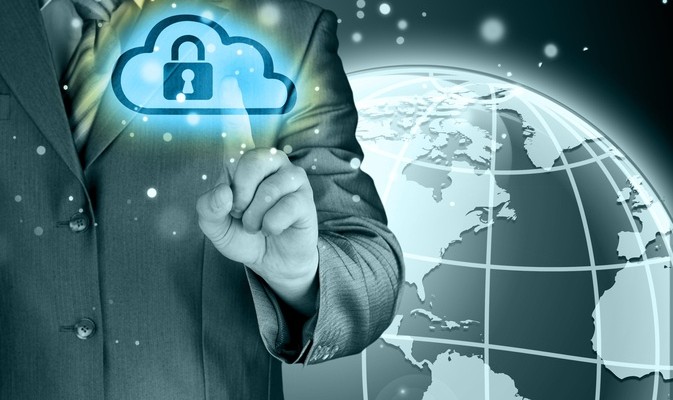 How to Sell Cloud Security Solutions to SMBs
It's easy to think of cybersecurity threats as something that mainly targets the nation's largest and most profitable enterprises.
In the news, we see stories of the data breaches of massive healthcare and insurance networks, of retailers with thousands of nationwide outlets, and of government offices compromised with complex, sustained attacks, sometimes presumably undertaken by state-sponsored actors. It's enough to make you think that the little guy, the scrappy, independent small to medium-sized business (SMB), is flying under the radar of the hackers. But that is, unfortunately, not at all the case.
Cybersecurity threats that target SMBs are a growing problem. Hackers know that SMBs have fewer resources to spend on top-tier security solutions and that they are more likely to have an ad hoc IT department of one, whereas an enterprise would have a full team of certified professionals. SMBs need to realize that, in 2016, just not worrying about the possibility of a hack doesn't offer protection. An SMB can't afford not to have the right solutions in place in order to stay cybersecure.
Cloud security solutions are a relatively new use of the cloud, but they're growing in popularity. And for many of the same reasons that SMBs avail themselves of cloud-based storage and use cloud-based software-as-a-service solutions, it is starting to make sense for businesses of that size to explore cloud-based security. When you're discussing security solutions with a client, the following points are good places to start in order to explain how they can benefit from cloud security solutions:
It Makes Sense Financially
One of the big reasons why many SMBs have built out one or more parts of their operation on the cloud or have started using cloud-based tools is money. For example, using a cloud-based backup provider is far more affordable for a business just starting out than is purchasing in-house backup infrastructure and paying trained IT to configure and manage it.
Cloud-based security solutions offer the same type of advantage. Building out an internal security team that can handle the full range of cybersecurity threats proliferating to target SMBs might not be financially possible, but partnering with a third party capable of implementing and managing cloud-based security solutions can give an SMB peace of mind without needing to vet and employ top-tier IT pros.
It Leverages the Cloud's Superior Computing Power
Depending on what area an SMB is working in, it may be at risk for certain attacks that require a lot of resources to stop. Distributed denial-of-service attacks, for instance, can sometimes be handled by having internal IT security set up correctly, but if the attack is too big, it's easy for a network to become overwhelmed. With a powerful cloud-based service, rogue traffic can be identified and shut down with no interruption to an SMB's computing performance. Downtime is the last thing a business wants, so, in some circumstances, being able to stave off targeted attacks without compromising service is worth the investment in a cloud-based solution.
It Could Be the Future of SMB Cybersecurity
With some truly big-name players in cloud-based AI rolling out cyber security platforms, there are a lot of resources being put into making the model a success. The quality of the solutions will only benefit from the ongoing research and development that these companies are doing. Implementing a good cloud-based security platform could, from that perspective, be seen as an investment in the future.
When a new type of cyber security threat comes along, an SMB handling its security internally might have to do a lot of legwork in order to wrap its staff members' minds around it and figure out how to mitigate the attack. A good cloud-based solution with technology informed by some of the top names in the industry, on the other hand, could shut down such a threat before it even shows up on a business's radar.
If you're looking for additional information on our Cloud security offerings, please connect with one of our sales executives by calling 866-999-7506 or completing the contact form on our website.
Connect with Secure Sense to protect data, your network, and systems 24/7, 365 days a year. If you have questions or want to learn more, please contact Secure Sense by calling 866-999-7506.
You can find Secure Sense on Facebook,  LinkedIn and Twitter. Follow us for current company and industry news.