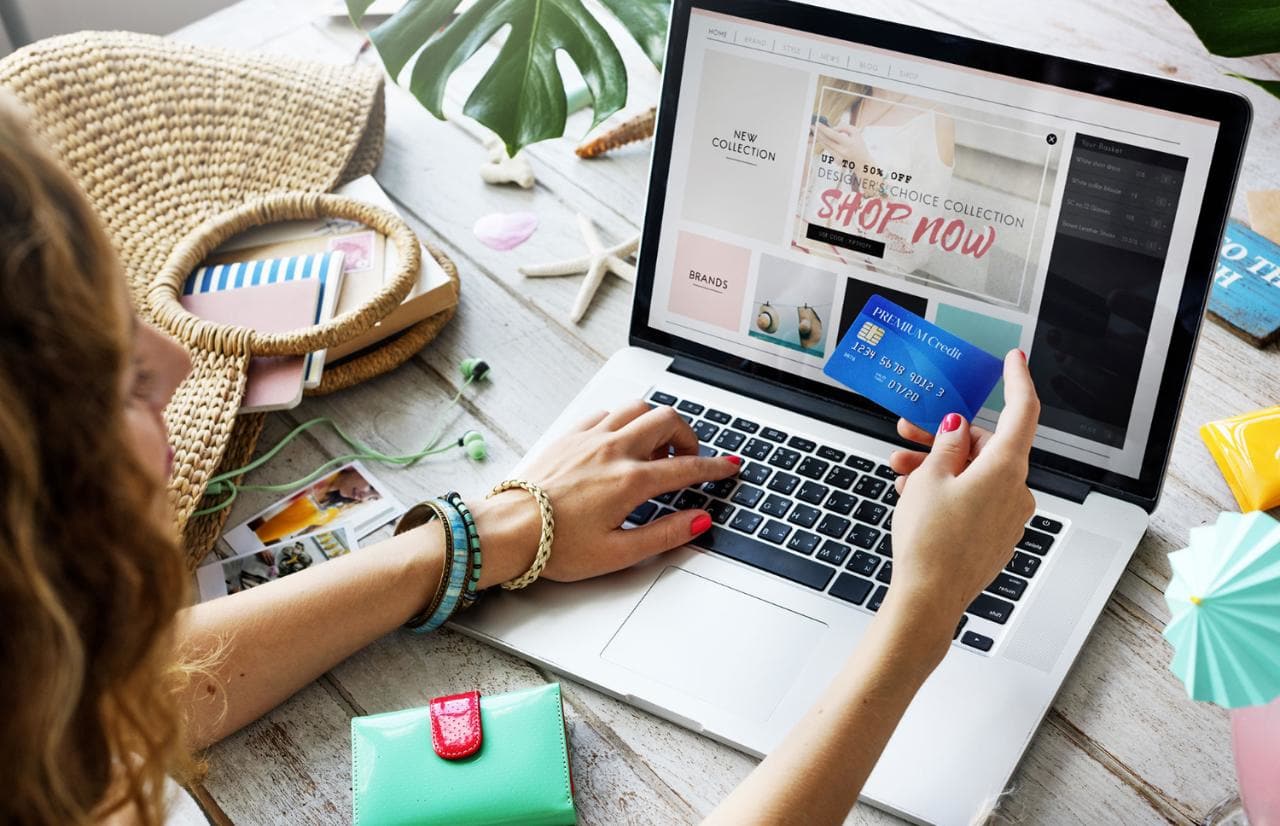 How To Stay Safe When Online Shopping This Holiday Season
As December quickly approaches, we not only welcome the various holiday sales hosted both in-store and online but also the scams that come with it. But how can you really safely, and confidently shop online while getting a good deal? We've put together a guide below, to help you stay safe while skipping the lines, and online shopping.
According to LifeLock, here's what the agency predicts for Nov. 1 to Dec. 31, when nearly a quarter of annual online buying happens.
Total holiday sales: $923 billion
Online holiday sales: $106 billion
Online percentage of total sales: 11.5%
Online holiday sales growth (vs. 2016): 16.5%
Don't let fake companies and identity thieves dampen your holiday spirit. Before you click the 'Buy' button this holiday season, check out these tips to help you enjoy safer online shopping.
So, where are the safe online sales? There is no one-stop shop that is the only safe site to go to however there are simple easy steps you can take to make sure you are making safe online purchases such as be careful.
Avoid Email Scams: They make it look pretty and eye-catching, intriguing you with way too good to be true sales. To not be tricked, I like to go to the site from the actual site's webpage instead of clicking the ad in my inbox. If the sale is on the webpage then I know for sure this is true deal. If it feels too good to be true, it most likely is.
Stick with Trusted Companies: Shop with brands you already buy from. That you haven't had any problems with before such as packages not received. We all have our go-to brands and companies we love to go to for our low prices so make sure to stick with the ones you completely trust.
Avoid public Wi-Fi: You might be tempted to take your online shopping spree to a coffee shop for a cup of joe. Keep in mind, Wi-Fi networks use public airwaves. With a little tech know-how and the freely available Wi-Fi password at your favourite cafe, someone can intercept what you're looking at on the web. Shopping online usually means giving out information that an identity thief would love to grab, including your name and credit card information. Bottom line: It's never a good idea to shop online or log in to any website while you're connected to public Wi-Fi.
Create strong passwords: If someone has the password to your account, they can log in, change the shipping address, and order things while you get stuck with the bill. Help keep your account safe by locking it with a strong password—"Santa123" won't do. Here are some tips on how:
Use a complex set of lowercase and uppercase numbers, letters, and symbols.
Don't use personal information that others can find or guess, such as birthdates, your kids' names, or your favourite colour.
Don't use the same password—however strong—on multiple accounts. A data breach at one company could give criminals access to your other, shared-password accounts.
Follow our password guide here.
You can find other tricks to staying safe online on the blog here.
Connect with Secure Sense to protect data, improve your posture and systems 24/7, 365 days a year. If you have questions or want to learn more, please contact Secure Sense by calling 866-999-7506.
---