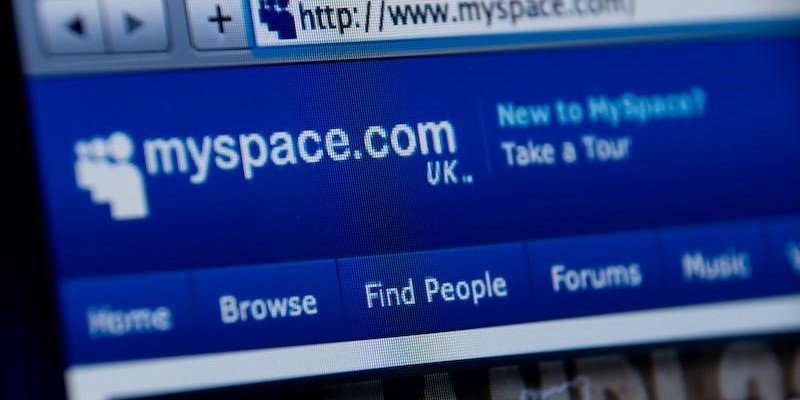 Wait – Myspace is Still Around AND it Was Hacked?
Yes – apparently the early 2000's dominant social media platform still does exist, and still potentially has 50 million unique visitors per month. What's even more of a shock, is that this hack could be the largest password leak in history. The ever busy hacker "Peace", tied to the hacks of  LinkedIn and Linux Mint is claiming to have 360 million emails and passwords of MySpace users.
According to LeakedSource, the database contains over 427 million passwords, but there are only 360 million emails. One thing that has not been confirmed is whether or not "Peace" hacked the social platform, or if they obtained the database from someone else who hacked it years ago. However, at some point, it was hacked, and MySpace either did not know or never disclosed it. Online tech magazine Motherboard, reached out to MySpace about this incident but has not received a comment back.

Oh Tom, thanks for being our very first MySpace friend, sorry we didn't keep you in our Top8 for very long. [i]
But you're probably thinking – so what? I haven't used MySpace in well over a decade and I don't even have the same email address. If you were the majority of users who were 15 years old and used ridiculous usernames and credentials like "babygirl1" or "50cent", then you're probably in the clear. The real question though, is are you a creature of habit? Do you recycle your passwords through various accounts? If so, anyone who purchases this information will now have your real name, which they have received through your email account, and very likely the ability to get into any current logins you have set up.
At Secure Sense, we cannot stress enough the importance of having strong, unique passwords for every different log in that you use. Identity theft is no joke, and while you may think you're immune because of the "what are the chances that will happen to me" mentality, what about your place of work? Have you reused a social media password with your work email? Organizations are under constant threat of cyber-attacks, and employees are the number one security risk.
So if you are password recycler, go take 10 minutes out of your day and update your credentials. It will save you an incredible amount of time, money and headaches down the road if your go-to sites are hacked.
Connect with Secure Sense to protect data, your network, and systems 24/7, 365 days a year. If you have questions or want to learn more, please contact Secure Sense by calling 866-999-7506.
You can find Secure Sense on Facebook,  LinkedIn and Twitter. Follow us for current company and industry news.
[i] Image provided by: http://moviepilot.com/posts/3314965