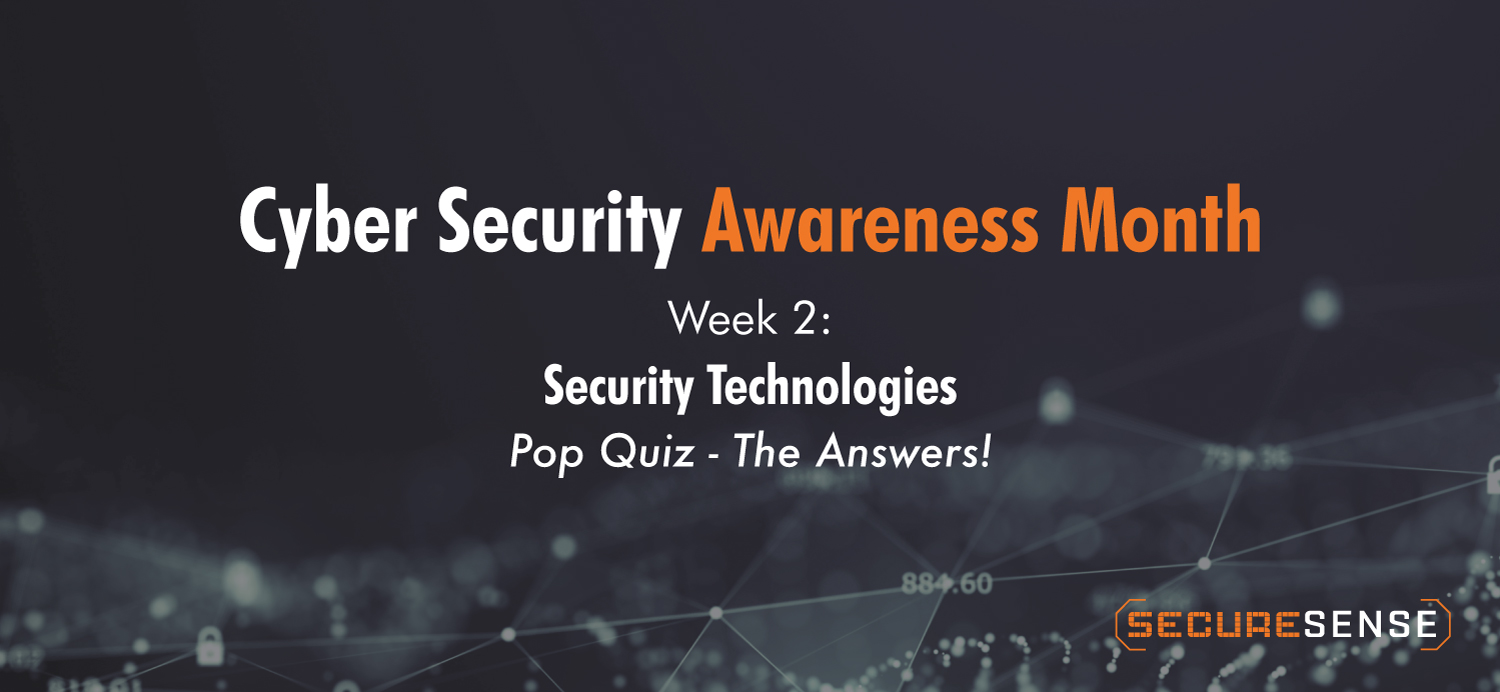 Week 2: Pop Quiz Answers and Winner!
Happy Monday and welcome to the third week of Cyber Security Awareness Month! Thank you to those who participated in our Pop Quiz on Friday. Continue reading for the pop quiz answers below!
We have entered all participants (with correct answers!) in the draw and your name has been entered each time you answered a question correctly.
Below are the pop quiz answers to each question:
Which of the following features are NOT associated with "Next-Gen" security technologies?
Answer: C, Static Analysis
Which factors contributed to a markedly increased threat surface for many organizations in 2020?
Answer: D, All the Above
Security should not only consider preventing threats with blocking and response actions but ensuring efficient and effective operations?
Answer: True
Security Awareness campaigns are most important targeted at whom?
Answer d, everyone
Which of the following is not a key benefit of SD-WAN topographies?
Answer b, higher costs
---
And the winner is? Annamalai Muthu! Please keep an eye on your direct messages on LinkedIn as we will reach out to you regarding your prize!
Check back to the blog this week for week 3 of Cyber Security Awareness Month! Next up we are discussing Secure Sense Security Services.
Missed a few questions? Read up on last week's blogs on Security Technologies to brush up on your security knowledge!
In honour of Cyber Security Awareness Month, we will be sharing insight on the latest cybersecurity news, tips from Secure Sense experts and general security knowledge geared towards keeping you out of the headlines and focused on what matters most, your business. Don't miss a beat by following along on our Twitter, Facebook and LinkedIn Pages.
---
Secure Sense is the security provider that cares. We are a team of experts with a passion for IT and protecting your organization is what motivates us daily. If you have questions or want to learn more about how we can improve your organization's security, our services or just want to chat security please give us a shout.