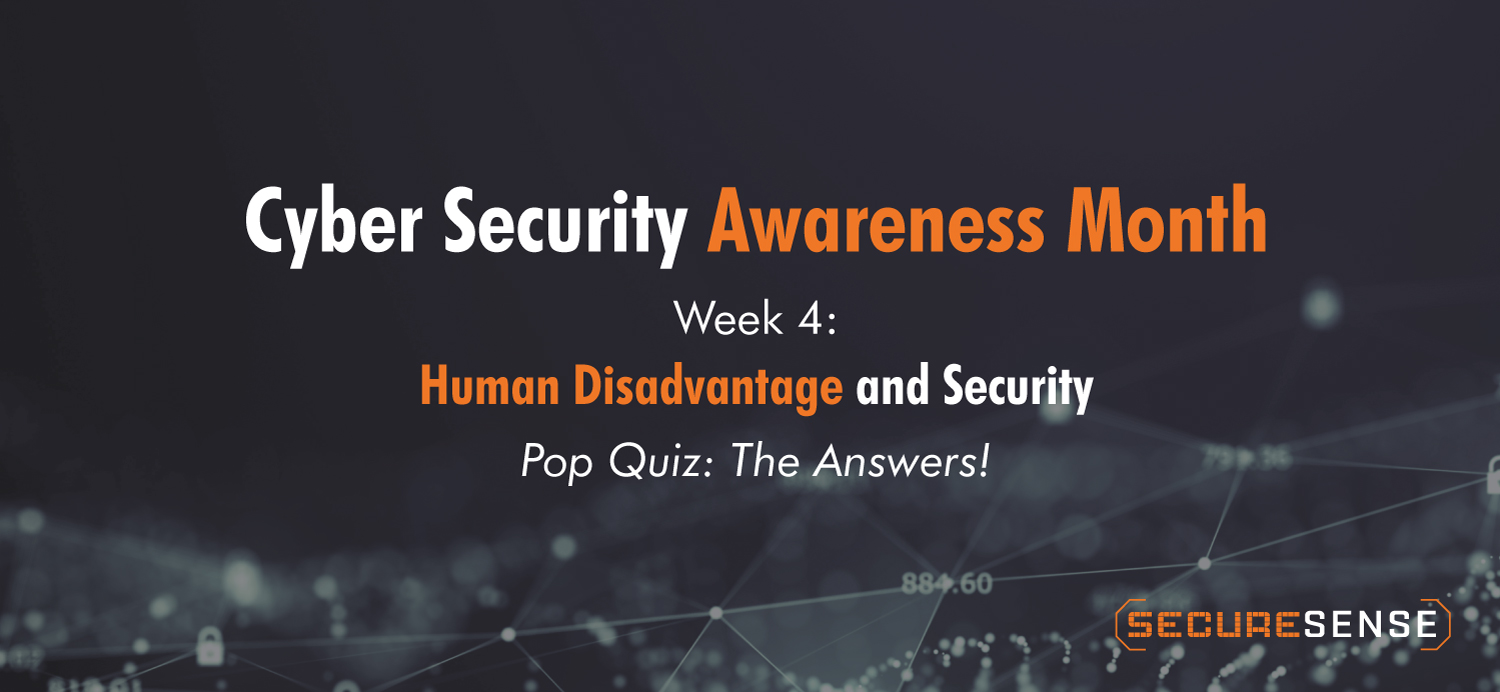 Week 4: Pop Quiz Answers
Happy Monday and thank you to all that participated throughout October's Cyber Security Awareness Month! We hope you had fun and learned a thing or two about the importance of cybersecurity. As always, continue reading for the pop quiz answers below!
We have entered all participants (with correct answers!) in the draw and your name has been entered each time you answered a question correctly.
Below are the pop quiz answers to each question:
1.Which of the following is not a cybersecurity best practice?
Answer: C, Using public WIFI
2. You receive a suspect email from an unknown source urging you to click a link and enter your login credentials. What should you do?
Answer: C, Report it
3. Your password contains your pet's name, the last two digits of your birth year, and an exclamation mark. Is this a strong password?
Answer: False
4. What is the best way to remember all of your passwords?
Answer: A, Use a password manager
5. Why is it important for everyone to have cybersecurity training at least once a year?
Answer: D, All the above
And the winner is? Kevin Graham! Please keep an eye on your direct messages on LinkedIn as we will reach out to you regarding your prize!
Missed a few questions? Read up on last week's blogs on Secure Sense Security Services to brush up on your security knowledge!
---
Secure Sense is the security provider that cares. We are a team of experts with a passion for IT and protecting your organization is what motivates us daily. If you have questions or want to learn more about how we can improve your organization's security, our services or just want to chat security please give us a shout.